COMMEMORATIVE ESSAY
Why Writers Need Each Other
by Elizabeth Rosner
You'd be forgiven for believing that writing can be taught, given the proliferation of writing programs and writing conferences and writing workshops and writing retreats and master classes and podcasts and and and. More than 20,000 people (as of 2016) applied to more than 350 graduate writing programs in the U.S. alone. In 1975, only 52 programs existed.
It's hard to remember that. When I applied to the Iowa Writers Workshop in 1981, the place where Oakley went, as it happens, they sent me back a one-page printed list of all the other MFA programs in the country, including one or two in Canada, as I recall. As if to say: your chances of getting in here are pretty slim, so you really ought to make sure you apply to a few of these other places. Just in case. Which I did. And as it happens, before UCI officially accepted me, they asked if I might please send at lease one more story, because what I had sent to them was a rather slender sampling of pages, and they wanted to be sure I had more work in my so-called files. Which I actually did not have. Meaning that I scrambled to finish a story that was barely drafted. I'm pretty sure that it was Macdonald Harris (and not Oakley) who selected me for the program; he liked my GRE scores, I think, and he also appreciated my fiction quite a bit more than Oakley did. Which I found out later, when I read through my academic records one day and found that Oakley had noted that he thought my writing had a "certain snore quality." Those were his words. I read them a very long time ago, and I still remember them. Vividly. As you can imagine.
Meanwhile, though, what Oakley did turn out to appreciate about me was my teaching. He thought I was pretty good at it, even though I was the youngest person in the program (starting when I was 22), and even though he apparently wasn't all that fond of my words on the page. But he assigned me to teach the undergraduate Creative Writing class, twice, which supposedly almost never happened, or so I heard. Another thing that almost never happened was any kind of "cross-enrollment" between the fiction program and poetry program. You were one or the other, as far as UCI's creative writing program was concerned. You also weren't meant to take any of the courses that PhD students were taking. As it happened, I dared to study with Jim McMichael and to socialize with several of the poets. I knew of at least one other fiction writer who took some of those theoretically off-limits PhD classes. And then there was Michelle Latiolais, who broke all the rules by spending one year in the fiction program and another year in the poetry program. Look at her now! I think we can all agree that a lot has changed over the past few decades. Including the size and sprawl of this campus, not to mention the fame of the UCI program and its graduates.
Perhaps this is apocryphal, but I once heard that the Irvine campus was originally constructed during the height of the student uprisings at UC Berkeley and SF State, and the people designing the campus thought it would be ideal if the campus actually lacked any place where students might be likely to gather. And protest. Which also meant that they would not have any place to, you know, gather. To be together. As far as I could tell, the plan worked. UCI was built as a kind of circle around a swamp, and there weren't many obvious settings in which students spent time hanging out. As for us, the UCI graduate students, we certainly figured out ways to connect for parties and drinking and that kind of thing. My class even managed to take a trip to Rosarita Beach in Baja for a weekend. We were all trying to get along, and I think we mainly succeeded.
Which brings me to the point I want to make about why writers need each other. Because we actually do need places that are specifically created in order for us to gather together. We need to talk to each other about our work, about our successes and failures. We need to talk about what we are confused about and what we are excited about, and we need to read to each other and consider how things sound when the words are lifted off the page by our own voices. Because writing is also about listening, and in fact, I think listening is actually at the center of it all–the writing and the gathering, both. Listening to ourselves and to one another, listening to the voices of our poems and our characters, listening to the silences that breathe in and out of us as we find our way toward the mystery of what we don't quite know how to say until we say it. Listening for the muse, some people call it, or listening for the way a phrase calls to us like a bell calling people to prayer, like a vibrating string of a violin offered up to an orchestra in order to tune all of the instruments to the same note. We need each other more than ever now, in a time when people are reading less and less, when people are thinking less and less, when we are quite possibly running out of time to be humans on this fragile earth. For now, anyway, we need to stay connected by our slender bridges of words and the hope that they might carry, the solutions they might offer up, the promise that we can find what is best and brightest in our hearts and minds so that the ones trying to come up after us will inherit more than a drowning, burning, contagious world.
•••
The first time I drove up to the valley for the writers conference it was the summer before I was about to start the MFA program, and Oakley had invited me to show up. I was one of several who were stretched out in sleeping bags on the Hall house rooftop, and I will never forget the night I stayed awake watching the Perseids. I had only been living in California for four years or so, and I was fully astonished by such wonders. I was also in awe, like hundreds or more of us would be, over the years, by the phenomenal congeniality and excellence of the entire Hall family, by the pure comfort of their Mexican furnishings, by Barbara's stunning photographs and fabulous silver hair and silver jewelry and Mexican skirts and blouses, all of which, as it turned out, would also inspire me to travel many years later to Mexico myself. Maybe that is another story. But what is part of this story, what connects everything to everything else, is that the link between Oakley's co-founding of the Community of Writers and being co-director of the UCI fiction program is a link of profound meaning. He understood that writers need places to gather together, and that such communities had to be nurtured and maintained over time. They had to include writers of all ages and backgrounds, writers of prose and screenplays, poets struggling to produce lines (in real time, in safe spaces where no criticism is allowed, where the faculty themselves were offering up new pieces of their own), writers who wanted and needed to compare notes about developing their craft and about getting out of their own way. These places had to be beautiful and accessible and it all didn't have to be particularly complicated.
The conversations would create themselves, and there might be come romances and some separations; there might be some scandals and some tragedies. But most of all, these gatherings would be about the sharing of words and laughs, the sharing of drinks and confessions, the sharing of the past and the aiming toward the future. We would be teaching one another, all day and sometimes all night, watching and listening to the mystery of the stars, so close and so far away.
Today, as I write these words, we are practicing the surreal new artform known as "social distancing." Some people might say that this required isolation is good for writers, who need to be allowed and maybe even encouraged to sit alone at our desks, with nowhere else to go and no one to bother us. It's hard to believe that this level of chaos and crisis and uncertainty can be "good" for anybody, but what I can imagine is this: writers will keep searching for words to describe and explain and transform the world. Even if, for now, we have to maintain our connections and interactions by way of screens and videos, we will keep needing to cheer each other on, to read each other's drafts, to complain and celebrate and criticize and collaborate. And eventually, soon I hope, we will gather again in those glorious Sierras, and we will be so grateful, so extra lucky, to be able to return.
---
Elizabeth Rosner is the author of three novels, a poetry collection, and a book of nonfiction. Her work has been translated into nine languages and has received numerous awards in the US and in Europe. She holds degrees from Stanford University, the University of California at Irvine, and the University of Queensland in Australia. She lectures and teaches writing workshops internationally. www.elizabethrosner.com
Commemorative Essay     Poems     Staff Essay     Participant Essay     Short Fiction

POEMS
by Therí Pickens
On Losing; A Hypothesis
After Bishop & Murillo
The science of losing starts with this
hypothesis: just that we been knowing
there is no such thing as whole.
So, lose dignity discreetly, daily. Lose
your clothes in a strip search at the doctor's
office. Leave the shirts with the beautiful
impossible buttons, the pants that zipper,
long sleeves at home. Listen for the missing
words in I need help, lists of tasks to complete:
laundry, making groceries, vacation. Let loud
keening scare the passersby with dogs on leashes –
the sound of laughing fit to kill & dressing
to keep from crying. Linger at the lost spaces
of not and undoing. Say word. Curl your
curls around your finger. Lose even the silence
inside your palm, then, let a backbone slip.
The conclusion: to swallow your own tongue
to take care of what's taking care of you.
Customary Calculus for Chronicity
Wake up:
Estimate         what kind of day it will be
                          the strength in your hip.
Can you turn over?
Take your meds on time.
Figure:                        the minutes it takes
                       brush your teeth, wash your face, shower.
Will your arms lift high enough today?
Determine the order of operations.
Reduce your labor by half =
rest naked on the towel you placed on the bed =
the chair you put near.
Count how many minutes before you are late.
Subtract all clothes
lim x→0 = f(those that pull over or pull up + all shoes that do not slip on.)
You must rotate your bra 180°
by stepping laterally,
grabbing the front,
pinching the back.
Pray.
The difficulty of this problem is not about pie.
Reduce your labor by half =
rest half-naked on the towel you kept on the bed.
Substitute hoops for posts.
When you contour,
line your face so none
of this lies on the surface
area of your nose.
The point of your cupid's bow
must look as if it is part
of the axis that bisects your whole face.
Count how many minutes before you are late.
The elimination method helps you recognize systems without solution. You need to know before progression. You must learn to express the rate of change to function with independent variables. Derive the limit by calculating how such variables behave.
It was just before Thanksgiving
The day my mother left my father for good, my cousin came to fetch me from school.
I was in the third row with my rolled-tight bangs and dent from pink sponge curlers.
I was dropping in mid-morning fatigue. I cannot remember exactly what I wore.
I just picture my fifth-grade photo: red Sally Jesse Raphael glasses, a multicolored sweater.
It had blue and pink stripes with a constellation of silver sparkles in my chest galaxy.
My mother stuffed clothing into a Pony gym bag. I grabbed books and Danny Doggy.
I wanted to get my red crayon bank but, because my brother stole, there was nothing in it.
We left behind that tiny kitchen where I lay on the counter to get my hair washed.
There was a small refrigerator with my $50 savings bond on top from my first piece of writing.
The front room was where we danced to Michael Jackson's Thriller, stomping.
Mrs. Tate, the downstairs landlord, banged on the ceiling with her broom.
I left behind my big room with its tea set and stuffed animals arranged for playing school.
In the green bathroom, grandma used to run my wrists under cold water to stop my nose-bleeds.
I think my sheets were yellow.
We ate drive thru, drove into the pharmaceutical sunset, and raced double yellow lines.
I will tell my mother I barely remember the story and I do or I don't, so I write hers.
---
Therí A Pickens, PhD, has written two monographs including 
Black Madness :: Mad Blackness
(Duke, 2019). You can find her on Twitter (@TAPPhD) and her website (www.tpickens.org). She is a Professor of English.  
STAFF ESSAY
Organizing a Literary Festival While Black
by Jervey Tervalon
To be a reasonably successful writer is to possess the unreasonable confidence that someone wants to read what you wrote and possibly even pay you for what you'd readily do for free because you "Can't stop, won't stop" writing and reading as the rap lyric goes.
For me the writing gods have been kind.  Every good thing in my larger life comes from the literary life.  My wife, my kids, my friends, the house we own, the trips we take… pretty much everything.  I was also lucky enough to have been born in New Orleans and raised in the Jefferson Park neighborhood of Los Angeles, which is to say I grew up in a Black neighborhood that gave me the opportunity to flourish in a community rich with complexity and rich with stories; exactly what a writer needs.  Being a Black writer cuts to the chase. One quickly learns who your allies are, and who the enemies are.  As an undergraduate at UCSB I studied with Marvin Mudrick, an accomplished critic and the provost of the College of Creative Studies.  He didn't censor himself, and would say things then that might not be acceptable today, but he was incredibly open and encouraging.  Like many young Black men growing up in the late Seventies and early Eighties, Richard Pryor was the altar I worshiped at, and during Professor Mudrick's Narrative Prose class I found myself asking in front of thirty fellow students or so — few of them of color — "What do you think of Richard Pryor?"
My heart pounded as I waited for his answer, and when he said, "I think he's a literary genius," I could breathe again. He was an ally; I could trust him.  He also said that, growing up in Philadelphia, if he walked down a certain street he got picked on by Black guys and if he walked the other direction he got picked on by Irish guys.  Impossible as it may seem, the world he grew up in sounded weirdly like the world I grew up in.   I learned to trust him like I learned to trust Oakley Hall, my friend and former professor at UCI who started the Community of Writers; and Thomas Keneally of Schindler's List fame, and my workshop professor at UCI; and the great writer and my good friend Max Schott; and Robyn Bell, my poetry workshop instructor at the College of Creative Studies.  Eventually I even learned enough about publishing to trust my own instincts about that can of worms.
Publishing is a color-coded world. Black writers and writers of color sell their books but unlike white writers they largely don't receive options, and our books rarely reach film development.  The writer, director, actor and comic Gary Hardwick once told me that a film executive asked him how the major studios could become more diverse and he said option a hundred books by African American writers. The executive looked shocked and said, "We can't do that!"  Disney had such a horrible history of not employing writers of color that they started a Disney screenwriters' program which I got into, soon realizing I was just window dressing.  At a reception for us at the Disney Rotunda, Jeffrey Katzenberg was there, and lots of other suits.  One of the suits who was higher up the food chain than most of the others asked what Disney could do to promote minorities in film.  I shook my head and asked, "How about adapting Ralph Ellison's Invisible Man?  It's a great American novel that should be a major film."  The executive looked at me and asked, "Why don't you do it?" as though some novice screenwriter could adapt a great American novel on the cheap.
I never trusted the film people I met.  I just wanted the film world to support me so that I could write my books. I can't say I've met many people in the film world I've had good experiences with except for a few actor friends who had hearts made of steel.  It seemed to me that as creepy and off-putting as the literary world is, the film world was worse. That a film like Fruitvale Station, written and directed by Ryan Coogler, could get made is truly astonishing. I suspect that Coogler had to create his own infrastructure to make such a film.
It has become clear to me that to create a truly diverse literature we need to create the infrastructure to accomplish that goal.  To be honest, what motivated me to start a diverse literary festival in Southern California is that I had a book coming out from Harper Collins and Dean Baquet was running the Los Angeles Times and I had him over for gumbo since we're both New Orleans natives and his uncle used to date my aunt. I still didn't get invited to the LA Times Festival of Books!  What was I supposed to do but start LitFest Pasadena, which has become the second-largest literary festival in California, and the most diverse?  With the help of the Light Bringer Project and journalist-editor Larry Wilson we pulled it off, at least until the COVID-19 pandemic.
Still, we continue fighting to create a literary culture that reflects California by asking diverse writers to propose the panels they want to see produced, limited only by our fundraising and unforeseen emergencies   We hope to see a week of real or virtual programming in the future as we grow to satisfy the demand and necessity of a California-centric literature that isn't corporate, and that could be used in schools. That could replace those lousy profit-center textbooks thrust on us at great cost by conglomerates like Pearson, concerned only with bottom-line considerations.   Seemingly, their mission is to make as much money as possible and ensure that students never become passionate readers.
Our sinister motivation? To blow shit up — by not being driven by the bottom line.  Lit Fest Pasadena is run by folks who don't make a profit but do it because we want to kick it with the broader literary community and help connect that community to an even broader readership.  Yep, our mission is totally subversive and it's a cool hangout and we have lots of parties and, ideally, books get sold and everybody has a good time, or so we hope.
---
Jervey Tervalon was born in New Orleans and raised in Los Angeles, and received his MFA in Creative Writing from UC Irvine. He is the author of six books including Understanding This. Currently he is the Executive Director of Literature for Life, an educational advocacy organization and journal, and Creative Director of LitFest Pasadena. His latest novel is Monster's Chef.
Commemorative Essay     Poems     Staff Essay     Participant Essay     Short Fiction

PARTICIPANT ESSAY
Incomplete
by Jonathan Cohen
In the fall of my third year in college, I was staying later than the end of the term to finish overdue papers. My deadline was Christmas when I would be locked out of my dorm room. I did my work in the college library, which was the cupola of our Federal-style dorm. a dim place which still retained its aging dignity. A table away from me was a pale young woman with red hair named Chrissy Warfield. She was writing her papers late because she had lupus and was soon to die. We soon started talking, and I felt worse and worse. I was late on my papers because I was disorganized and depressed; not a great excuse compared to impending death.
Chrissy was religious and went to Episcopal services every day, even though moving took her immense amounts of energy; everything did. And yet, here she was, dutifully finishing up her English papers — I think, appropriately enough, one was on Keats. She wanted to talk; there was no one here, meals procured from off-campus. She was translucent and beautiful, with her pale red hair drawn up in a bun over the nape of her neck. But there was no question of romance, except of the unrequited kind. Gide's "Strait is the Gate" had a character like her, so beautiful and yet so religious that she could renounce everything except a case of tuberculosis. I talked when Chrissy wanted to talk, stopped when she wanted to work. I had no idea what to do. I couldn't save her, though I wished in my Walter Mitty way that I could. I just had to talk to her — inevitably, about C.S. Lewis's "Mere Christianity." We got through the end of the first of two weeks; I had adequate drafts.
But on Monday, Chrissy went into the hospital. I called her once, but the second time was told that she could no longer accept phone calls. On Thursday, the Dean told me that she had died, and that as Chrissy's friend I would be allowed to stay so that I could help her parents clear her dorm room. I wondered, "How did she know who I was?" Deans sometimes do things out of the public eye, and my guess is that she was keeping tabs on Chrissy, who in turn told her about me. By Sunday, the parents had come, earnest people who could have been missionaries, and I was able to tell them which her favorite hat was and in general separate out the things I knew she liked. The Dean, a German professor named Christa Dove, shook my hand and said how sorry she was. But, yes, it was good that things with Chrissy did not go any farther. I would have been torn to pieces with grief.
Woolsey Hall is the gigantic edifice built in memory of the Great War, and its walls and ceilings are covered with cenotaphs of fallen Yale students, Many of them were given their degrees after their deaths, on the cenotaph in Latin as "B.A. honoris causa post obit." Before I left campus for the Christmas break, I asked the Dean if Chrissy could be given one of those, given that she had contended with death more bravely than some hapless soldier following orders to get shot on the battlefield. The Dean didn't say "no." She just looked at me strangely. I rose, and said goodbye, as I would be taking the train back to New York City in a couple of hours. And that was it. I wish I had clearer memory now, because back then, on the train, my mind was full of Chrissy.
---
Jonathan Cohen is a literacy tutor. In the early 21st century, he was a frequent contributor to the Santa Monica Review and a familiar presence at Lisa Alvarez's writing workshops at Irvine Valley College. He attended the Community of Writers workshop in 2004, where he was in the late Gill Dennis's workshop, "Finding The Story." He and his wife Beth have proofread the Santa Monica Review for 16 years; their work can be told apart because Jonathan's proofmarks are loose and splotchy; Beth's are neat and precise.
Commemorative Essay     Poems     Staff Essay     Participant Essay     Short Fiction

SHORT FICTION
Strangers Here
by Caroline Kim
All week long, the man and woman worked. They left early without seeing their children. The children, two girls, ten and twelve, when awakened by a mechanical alarm clock that sounded like a truck backing up, readied themselves for school. The younger one ate junky cereal for breakfast; the older one ate nothing. After school, they came home to an empty apartment, and ate noodles in broth which the older sister cooked. They were hungry then, not being used to eating warmed up hamburgers and greasy, limp fries for lunch. After that, the older one did homework while the younger one watched TV until the parents came home long after dark. All week, every week, it was the same.
One Saturday, the woman suggested taking a drive in the country. They had not explored much of the area around their new home because weekends came with other chores that had to be done: laundry, grocery shopping, attending a church an hour and a half away where their original language was spoken. This Saturday, they could not do laundry because both of the machines in the basement of their building were out of order, and they could leave their grocery shopping for their journey home from church. It would mean a late night but it would be worth it to see more of their new country.
It was a beautiful, warm day with only wispy white clouds like cotton balls stretched thin. They drove with the windows down and the younger girl stuck her head out the window pretending to herself that she was a dog. Her parents did not like her to do such things, they wanted her to be serious like her sister so she did not share what she was doing with the others. The older girl, sitting behind the father, looked out her side of the car at the trees going by. In the country where they used to live, they were city-dwellers. Sometimes on the weekends they hiked up different mountains to visit temples, some a thousand years old. The trees there were triangular like Christmas trees and made the air cool and sweet-smelling. The trees she saw now looked sad and confused. They were of many different kinds and did not look healthy. The trunks were thin and pockmarked, the limbs, naked and dry. Perhaps it was because it was getting late in the year. But, wasn't this the time of year when the trees were supposed to turn the sunset colors of yellow, orange, and red? Could it be they had already missed it? The girl didn't know because it was still their first year in their new country.
The older girl thought fondly of their old country where they had lived crowded among their neighbors. All of life happened on the streets. They were lined with carts that sold all kinds of things, sweets, dumplings, roasted chestnuts, and even baby chicks that you could take home and raise. She found that the people in this new country smiled a lot but were deeply unfriendly. Because she was the one who translated for her parents, she saw how the nice ones treated them like children and the mean ones tried to take advantage of them. She understood that they weren't welcome, that they would always be seen as strangers. She became watchful and suspicious and always felt out of place.
They were headed toward a mountain that was famous for having an outcropping shaped like an old man's face. Their plan was to take many pictures of themselves there to send back to their relatives to show how great the new country was. As they continued driving, the houses became smaller and the spaces between them longer. They kept expecting to see the mountain appear above the treetops but though they kept looking, no old man's face appeared. After a few hours, even the father had to admit that a wrong turn had been taken somewhere, probably when they turned off the main highway to a smaller road so they could see more of the land. As they were also running out of gas, they decided to stop at the next gas station and ask for directions.
The road they drove on had woods on one side and farmland on the other, but nothing appeared to be growing. Neither was the land tilled nor neatly sectioned off like farmland in their old country. The mother said perhaps the land was merely for grazing livestock but there were no animals to be seen. They passed small, white houses, worn and soft-looking like old t-shirts but obviously still lived in, they could tell, by the many vehicles parked around them.
By this time the younger girl had tired of pretending to be a dog and was getting thirsty. All the bottled water the mother had packed was gone. She whined that she was thirsty but nobody answered her so she sat back in her seat and pulled out the paper and colored markers she always carried with her. She drew pictures of a mountain with an old man's face and bottles of cold Coca-Cola, even drawing the condensation dripping down its glassy sides.
The older sister looked at the dial telling how much gas was left in the car and then peered anxiously through the front windshield for gas stations. The mother, attuned to her daughters' feelings, suggested they sing songs. The younger girl immediately forgot her thirst and pushed herself forward between the mother and father and started singing. They sang old folk songs about rabbits hopping in fields and separated lovers drowning as they tried to reach other. The father and older girl did not participate.
The father was concentrating on his driving, coasting as much as possible to conserve fuel. He felt anger but did not know where to direct it. Why did these things keep happening to him? He set out with plans and good intentions but things never turned out the way he expected. For example, he thought he would earn more money in this new country but it also cost more to live here than it did in the old country. Getting ahead proved just as difficult. In addition to that he was not prepared for the difficulties of not being able to speak the language and not understanding the culture of his new country. People laughed or shouted at him when they did not understand what he was saying. And, he could not make them understand him, not without his daughters to help translate. Sometimes, late at night, he admitted to himself that he had made a mistake moving to this new country, just as now he had to admit that he had made a mistake turning onto this small road.
Suddenly the older girl shouted, "There!" making them all jump. Up ahead they could make out a clump of short, flat buildings which looked like a sign of commercial activity. Slowing down as they approached it, they saw it was the main street of a small town. Just before they entered it, they saw a sign that read, "pop. 132." The name of the town had been scratched out.
It was only two blocks long. There was a bank, a thrift shop, a small grocery, and other businesses they couldn't guess at. Across the street sat a white brick church whose doors were locked with thick chains. There were no people about.
At the end of the two blocks, there was a gas station called "U-Gas-It" with just one pump. The father parked next to it, got out, and stretched his body with relief. His back was wet with sweat. The mother and younger girl got out and said they would get drinks. The older girl waited in the car, still watchful. She wanted to get gas and leave immediately. She could not say why but she did not feel comfortable in this town.
The father expected someone to come out but when nobody did, he tried to fill up the car himself. It was the old kind of pump with numbers that ticked up and down and no place for a credit card. He lifted the nozzle, unscrewed the car's gas cap, and inserted the handle into the tank figuring he would go inside and pay afterward. But nothing happened. There was not the rushing sound of gas going steadily into the car or the sweet and oily smell from the fumes. He pressed the handle again.
The woman and younger girl came out empty-handed. "There's nothing in there," the woman said.
"No drinks, no snacks, not even lottery tickets," the younger girl said.
"Nobody?" the father asked.
"Nobody," the mother replied.
The father walked toward the closed garage, and cupping his eyes, looked in through the dark windows. Inside was a car raised high up. Maybe the gas station was closed for the day? Maybe it had closed down long ago? He walked back to the street they had driven down and looked in the direction they had come from. Was this an abandoned town? They wouldn't make it much farther without gassing up, what were they going to do?
He called the older girl out of the car in case he needed her to translate and they set off down the street. While it was not surprising that the bank was closed, so was the thrift shop, the hardware store and even the small grocery though the older girl could swear that the door to the shop had been opened when they'd driven by minutes earlier. They walked all the way down to the sign that announced the name of the town. Beyond lay the empty farmland on one side, dark woods on the other. As they stood there perplexed, the setting sun sparkled orange and then sank from view. The father and older girl walked back to the gas station in the dark.
Just as they were getting close, two streetlights came dimly on, making them jump. It spotlighted the mother and younger girl sitting on the hood of the car, drinking Coca-Colas and eating from bags of chips. The father and older girl were so surprised they stopped for a moment and watched them sitting contentedly.
Then the older girl ran foward and asked, "Where did you get these?" Before they could answer, she had taken the younger girl's soda and was guzzling it down. It tasted so good even though the carbonation burned her throat like cold fire.
"We went back inside the office," the girl said, "and there was a box on the floor with this stuff and a sign that said "Free."
"That doesn't make sense," said the father shaking his head. He felt sure the town was deserted though why did the hardware and grocery still have so many items on their shelves? Why didn't the buildings look more fallen down? Why when the sun went down, did the two streetlights come on?
There was not much for them to do in the dark. They decided that in the morning, they would walk toward the nearest house and ask for help. Or they would flag down the first car they saw. Even on the small road they were on, they had occasionally passed other cars, though interestingly, none had passed since they entered this town.
They settled themselves in the car as best as they could for the night. The younger girl fell asleep right away like she normally did. The older girl pretended to be asleep but stayed awake listening to her parents murmur in their language about their choice to move to this new country. Maybe they should move back, the father said. Now that they were in the new country it wasn't as great as they'd been told. The people they lived among were poor, uneducated and quick to anger. It was not much different where they came from. But at least if they went back they could speak their language again, eat their foods, and not have to drive an hour and a half to see people who looked like them. The mother thought they should stick it out but she was not happy either so she said they should talk about it again the next day when they got home. She knew her husband was liable to change his mind again. He was quick to jump into things and quick to jump out of them again.
After awhile the mother dozed off and then the father started snoring. The older girl tried staying awake, but she found herself closing her eyes for long minutes. She thought she heard voices outside the car but when she snapped her eyes open, she didn't see anything. She thought she must have been dreaming. She drifted off again. Again, she heard voices and then a sound like a faucet turned on but she was too tired to open her eyes. The voices sounded like the wind saying, "Go away. Go back to where you came from." The next morning she woke to her sister's voice saying, "Look! Milk!" The older girl was the last to be awake and the only one still in the car. She felt hot and sticky. The other three were arrayed around the front of the car where there was a plain cardboard box on the hood. Inside was a box of Entenmann's lemon danishes, a glass quart of milk, and four paper cups. The younger girl read aloud a note which read: No stopping here. The older girl lunged toward the front seat and looked at the dial on the gas gauge. It was close to Full. She shouted to her parents.
They looked surprised at her frightened shout. And perplexed when she insisted they leave right away. They wanted to stay and look for the people who had been so kind and generous in order to thank them. But the older girl was acting so frightened that they decided to do as she asked. "Wait," the younger girl said, and took out a piece of paper and with her colored markers she wrote: Thank you! in big swirly letters and added hearts and rainbows. They had no tape so they left it wedged in the handle of the gas pump, hoping their guardian angels would see it. With the older girl urging them on, getting more panicked by the second, they drove away.
Later, separately, they would wonder: did it really happen? What did really happen? Was the force they felt malicious or kind? Like so much of what they experienced in America, it wasn't clear. Especially for the older girl, who, when she turned to look back one more time, thought she saw people-sized shadows converging in the middle of the street.
---
Caroline Kim was born in Busan, South Korea, but moved to America at a young age. Her collection of short stories, The Prince of Mournful Thoughts and Other Stories, won the 2020 Drue Heinz Literature Prize and was published in October 2020. Her work has appeared or is forthcoming in Literary Hub, Electric Lit, TriQuarterly, The Rumpus, Porter House Review, MANOA, Meridian, Faultline, and elsewhere. She lives in Northern California where she is a member of Seventeen Syllables, an Asian American literary collective. Find her at carolinekim.net and @carolinewriting.
Commemorative Essay     Poems     Staff Essay     Participant Essay     Short Fiction

A Letter from the Editor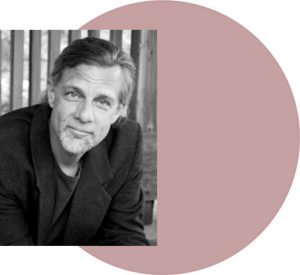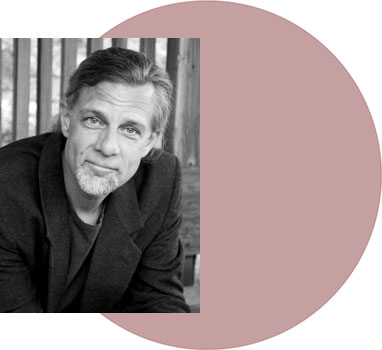 Welcome to our final installment of our first year of the online quarterly of the Community of Writers. In this issue, we celebrate our history of community, and engage its vigorous, diverse and transformative new manifestations in essays, poetry and fiction chosen to encourage and inspire. Longtime staffer Elizabeth Rosner meditates, generously and insightfully, on the enduring individual and community imperative to describe, explain, transform, complain, criticize, celebrate and, most of all, collaborate.  Elizabeth was meant to deliver this gorgeous essay as a talk in an anniversary event postponed due to the pandemic. Novelist and activist Jervey Tervalon, founder of LitFest Pasadena, tells the story of its origins and explores the political economy of creating community as an answer to cultural hegemony, racism, and Hollywood's disappointing lack of imagination. Jonathan Cohen's meditation on grief and loss considers the possibilities of incompleteness, with a vividness and empathy that offers so much beauty and, yes, completion. Poet and scholar Therí A. Pickens shares three beautiful poems of self-instruction, analysis and memory: "Linger at the lost spaces of not and undoing." Finally, Caroline Kim, whose collection The Prince of Mournful Thoughts and Other Stories won the 2020 Drue Heinz Literature Prize, gives us a short story of spooky or only everyday political and cultural alienation.
Please stay safe, and by all means share our journal.
Andrew Tonkovich
Editor, OGQ
---
ABOUT THE OGQ
Omnium Gatherum Quarterly (OGQ) is an invitational online quarterly magazine of prose and poetry, founded in 2019 as part of the 50th Anniversary of the Community of Writers. OGQ seeks to feature works first written in, found during, or inspired by the week in the valley. Only work selected from our alums and teaching staff will appear here. Conceived and edited by Andrew Tonkovich. Submissions will not be considered.